We are filled with treats for the month of October.
Treat 1: SmithLife Homecare 2020 Best Homecare Services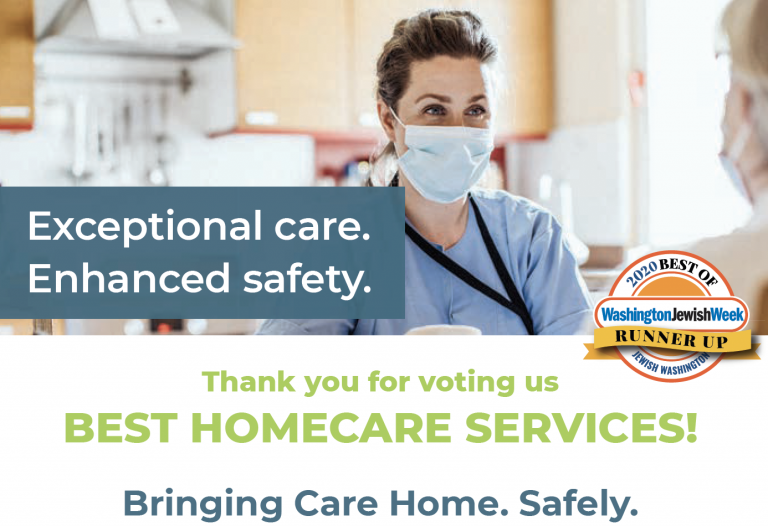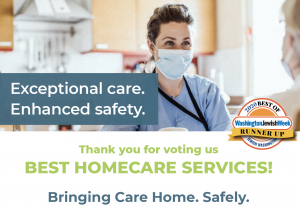 To start SmithLife Homecare is the recipient of 2020 Best of Washington Jewish Week Runner Up for Best Homecare Services. Thank you to everyone who voted for us! We are committed to providing the quality services you deserve. We are also diligent about safety guidelines with PPE, masks, gloves, weekly Covid-19 testing and other safety measures.
Treat 2: Ask The Expert Series
The excitement continues with our Ask The Expert series. Upcoming events in November include:
Nov 10 with expert, Susan I Wranik, SLP, SpeakSkill, LLC
Nov 17 with expert Suzanne Coyle MA, CCC-SLP Executive Director of the Stroke Comeback Center
Nov 24  with Gail Hubberman, MarketPro Business Development
In the past, our series included experts from assisted living communities throughout the DMV, Charles E. Smith Life Communities, Chevy Chase House, Ingleside at Rock Creek, and Five Star Residences. Other guests included RenewMe Fitness and HandyPro Of Washington DC Metropolitan.
There are resources throughout the DMV to support you with aging including Seabury Resources for Aging and Grass Roots Organization for the Well-being of Seniors (GROWS).
SmithLife Homecare also has their own team of experts including Director of Nursing, Caitlin Midkiff, RN, Kathleen McGuinness, CDP, EOL Director of Community Relations and Brittany Bunch, Client Liaison & Marketing Coordinator.
Treat 3: Halloween Visits with DC Partners
Thank you to all of our DC Partners including Sibley Memorial Hospital, Forest Hills of DC and Grand Oaks. It was a treat to see you when we visited!
Happy Halloween and stay safe! We're here for you, please call us: 301-816-5020.