Redefining Senior Care: Unveiling the Merits of Value-Based Home Care through the SmithLife Homecare Approach in Rockville, MD & Washington DC
Within the realm of senior care services, a new and promising approach is gaining traction, capturing the attention of caregivers and families alike. This paradigm, known as value-based home care, offers an enticing blend of quality and affordability. In this comprehensive article, we delve into the essence of value-based home care, its unique ability to provide exceptional care at economical rates, and highlight SmithLife Homecare as a prime example, all while weaving its name seamlessly into the narrative.
Understanding the Essence of Value-Based Home Care:
Value-based home care is a revolutionary concept designed to challenge the conventional belief that impeccable care must come at an exorbitant cost. This innovative approach zeroes in on offering comprehensive, high-quality care for seniors without the staggering price tag. It stands in stark contrast to traditional caregiving models by placing quality over exorbitant profit margins, thus delivering services that are both efficient and pocket friendly.
Synergy between Affordability and Excellence:
Contrary to the misconception that affordable care translates to substandard services, value-based home care shatters these stereotypes by presenting quality care without burning a hole in the wallet. One prime example of this paradigm shift is embodied by SmithLife Homecare, a distinguished player in the senior care domain. SmithLife Homecare, operating under the umbrella of Charles E Smith Life Communities and Augustine Home Health Care, offers an example of how strategic partnerships can lead to reduced overhead expenses without compromising the caliber of care.
Unlocking Competitive Advantages for Cost-Efficiency:
A compelling aspect that propels value-based home care's success is the competitive advantages harnessed by companies such as SmithLife Homecare. These advantages empower organizations to maintain lean operational costs while rendering high-quality services. Here are a few examples of how value-based home care companies keep costs down:
Streamlined Operations: By leveraging technology and optimized processes, companies like SmithLife Homecare streamline administrative and operational tasks, eliminating unnecessary expenses. One of the most popular technologies SmithLife Homecare utilizes is the Family Room Online Care, which is a useful feature to keep families 'in the know'.
Another optimized process is SmithLife Homecare's streamlined and innovative start of service. This saves time. SmithLife Homecare's award-winning approach makes a typically daunting task efficient and as personalized as the client or primary contact wants to make it. Those who want simplicity and efficiency will be happy knowing it's a "1, 2, 3 – start of service".
Local Partnerships: Collaborations with local health providers, such as hospitals and clinics, enable value-based home care companies to access shared resources, thereby reducing costs associated with allocation, training, and supplies. Besides this, SmithLife Homecare has many well-established partnerships with local villages and communities, such as Friendship Heights Neighbors Network & Chevy Chase House in Chevy Chase, MD.
Preventative Approach: Value-based home care focuses on preventative measures, ensuring seniors' well-being and reducing the need for costly medical interventions down the line. Among the services that SmithLife Homecare typically provides, the company offers a free senior home safety assessment to its clients and a free registered nurse visit for non-companion only care at the start of service.
Efficient Staff Allocation: Strategic staffing patterns and deployment of skilled professionals allow for efficient utilization of resources, minimizing excess labor costs. In addition to providing senior care in-home services, SmithLife Homecare is a licensed nurse staffing agency, providing geriatric nurse assistants and licensed practical nurses for many of the major facilities in Montgomery County, Maryland.
Bridging the Care Gap to Affordable Care at Home:
A notable attribute of value-based home care is its adeptness in bridging the chasm between public assistance and higher-priced private duty caregiving. For those who do not qualify for public aid yet find private duty care financially daunting, value-based care providers like SmithLife Homecare offer a welcome alternative. This novel approach serves as a solution that balances financial feasibility with the provision of personalized attention and care for seniors.
Exemplary Strategy of SmithLife Homecare:
Under the esteemed ownership of Charles E Smith Life Communities and Augustine Home Health Care, SmithLife Homecare emerges as a beacon of value-based home care excellence. The strategic alliance between these entities guarantees that SmithLife HomeCare remains steadfast in its commitment to delivering top-tier care while effectively managing operational costs.
In Conclusion:
Value-based home care stands as a progressive departure from conventional caregiving models, presenting an affordable yet premium care solution that bridges the gap between public assistance and private duty services. SmithLife Homecare's innovative ethos, bolstered by strategic partnerships and an unwavering dedication to superior care, epitomizes the potential of this transformative approach. As we navigate the senior care landscape, the ascent of value-based home care offers an encouraging pathway, ensuring quality care without financial strain. To delve deeper into SmithLife Homecare's dedication to exceptional senior care, explore SmithLife Homecare's senior care services.
Note from the author-
Please consider sharing this article if you find it useful. Most of the topics I write come from firsthand experiences working in client relations and marketing for over 15 years. I also look forward to sharing some great resources with you soon. I hope you enjoyed this and stay tuned.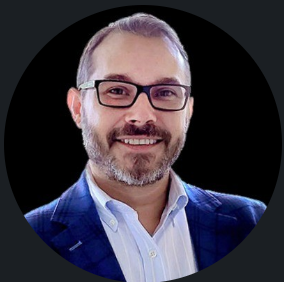 About the Author-
Renan Augusto is the Director of Digital Marketing for SmithLife Homecare. SmithLife Homecare is a senior in-home care provider located in Rockville, MD & Washington DC. Renan has a Master of Science in Digital Marketing. He helps families with starting home care service. He holds credentials as a Certified Dementia Practitioner, Senior Home Safety Specialist, and Meta Certified Digital Marketer.
To visit SmithLife Homecare's website visit: https://www.smithlifehomecare.com
More blogs by this author can be found at: https://www.smithlifehomecare.com/blog/